Musicians are great to draw and paint and throughout my career I keep coming back to them at one point or another. I was recently asked by Philippe Debongnie, a Belgian illustrator, to contribute an image to his website www.jazzanddraw.com . Inspired by his love of jazz, it's a collaborative but curated venture involving images from illustrators and artists featuring jazz musicians. An image is posted daily in combination with a jazz track specifically chosen to fit the image.
Previously my portraits of musicians have all come from different genres of music;
Folk: Portrait in acrylic of Zoe Hinks, fiddler and actress director who runs a horse drawn theatre company –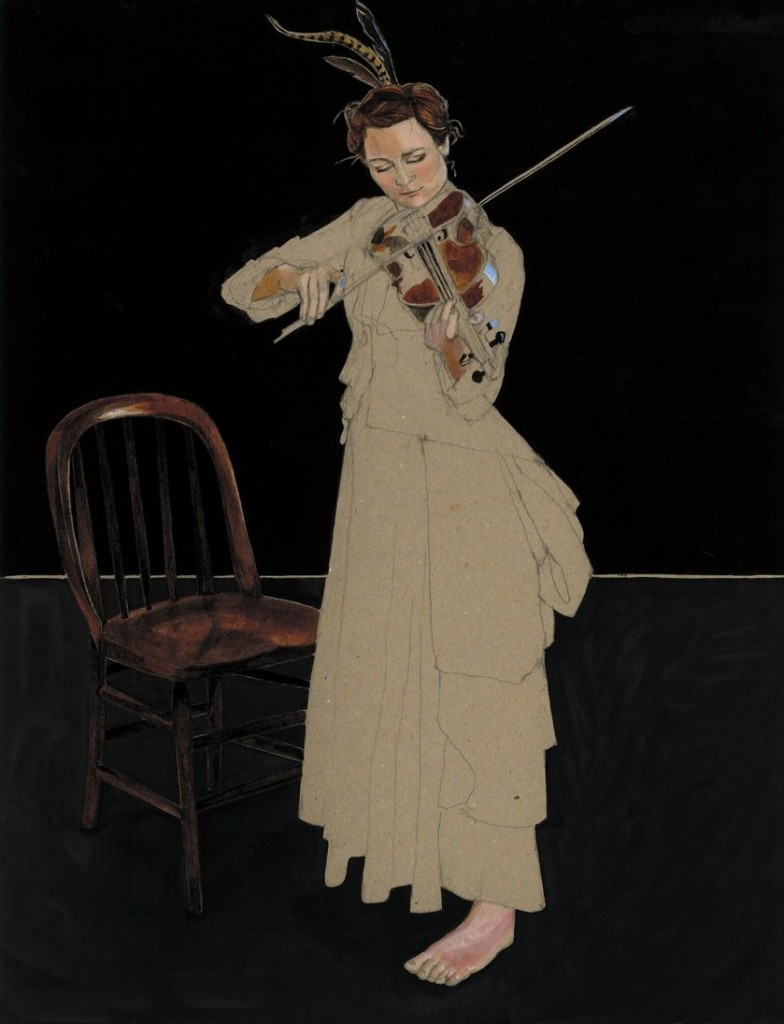 Rock: Portrait in acrylic of Tibaut Bowman of Auto Body – self described as a 'super group… (or)… an abomination of noise and machinery'.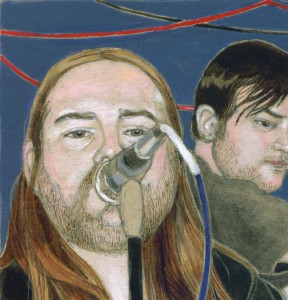 Alternative: Portrait in biro of Jimmy Cairney of The Bobby McGees – '…off-kilter ukelele melodies complete with purring Glaswegian speaking mixed with girly shouting.'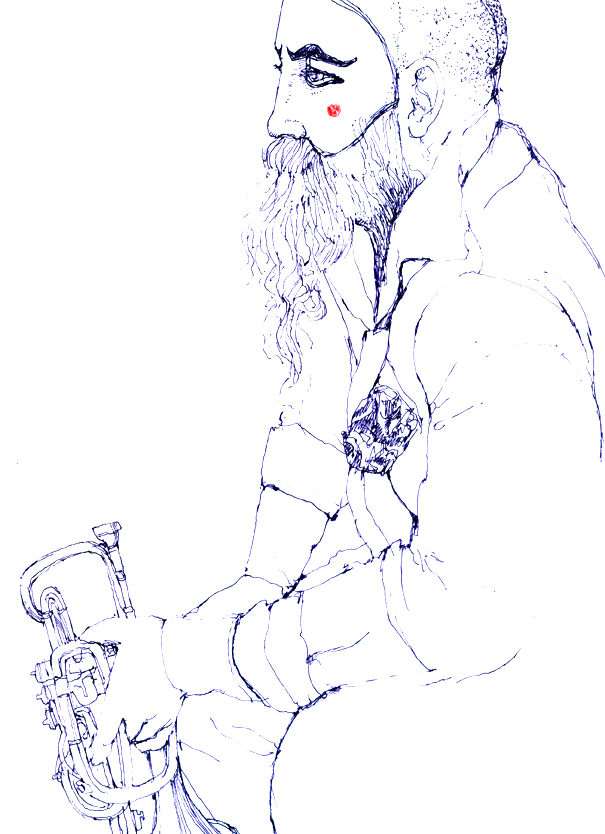 But I have no portraits of jazz musicians.
I plan to hit a local jazz club in my home town of Brighton in the next few months, or perhaps the Jazz Festival in September  to do some drawing.  The idea really interests me – challenges of darkness, rendering atmosphere and movement, unusual and complex instruments unused to my eyes and fingers… And it's a follow on from my drawing in the pub adventures where movement and pose are untimed and unexpected.
In the meantime, I sent Philippe the only images I currently have of jazz musicians, very much from my back catalogue and very much generic in nature. They seem slightly clumsy now but were painted with a sense of fun and I think that still shines through. There was a series of four originally, painted in acrylic on circular cardboard discs (all with holes in the middle). All sold.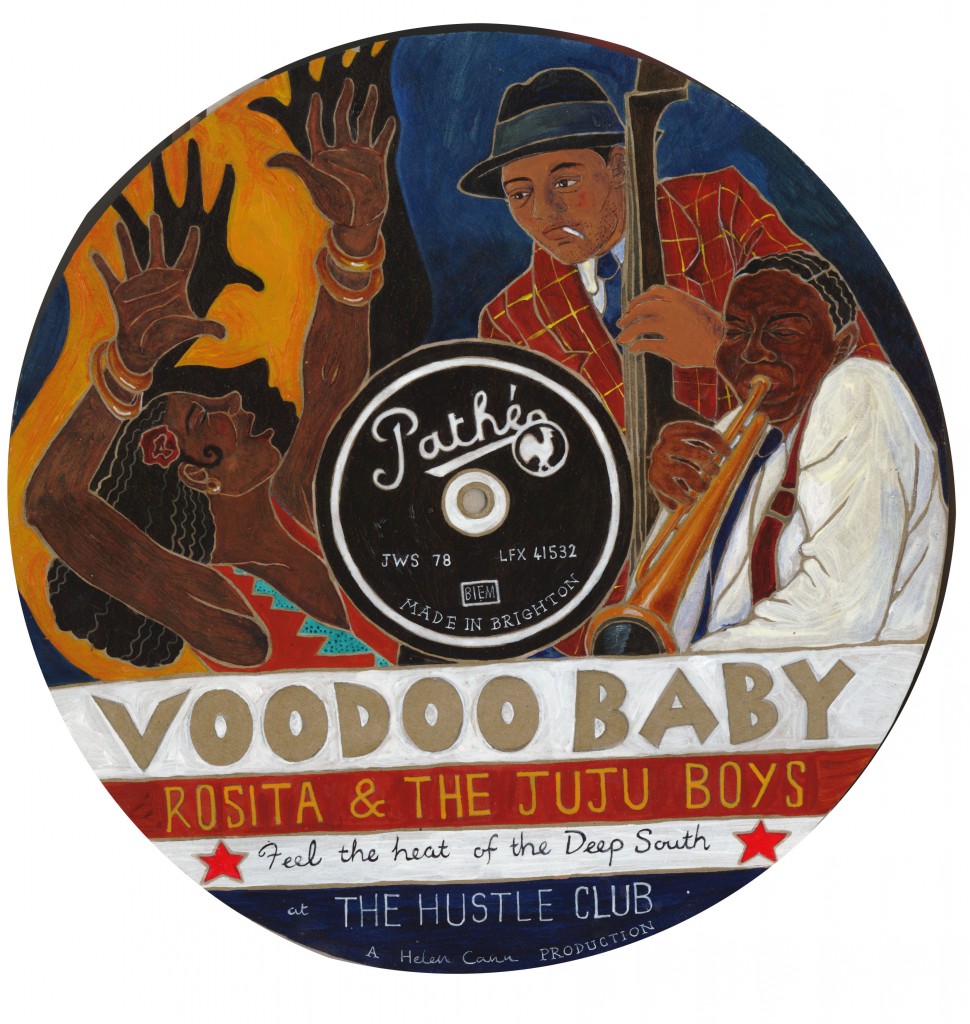 Today, the first has been posted and the second will go up in a few days time. It's such a great idea, is lovely online exposure and encourages me to explore a genre of music that I don't know much about.