Back in February, I took part in 'Correspondence', a contemporary art show in a pop-up space open during the Brighton Science Festival. It took place across real and virtual platforms and explored how new technologies could promote the accessibility of the arts and change ideas about public spaces.
Fourteen artists worked together to make the exhibition at Prestamex House which was also mirrored in a virtual version in Second Life.  That version could be explored online, worked in parallel to the real space but was by no means constrained by the laws of physical reality.  Additionally the real exhibition also appeared on the internet in a second iteration, relayed back by a roaming spybot.  They echoed and complimented each other, the various versions of the show each having properties that the others lacked.
We explored ideas of exchange, collaboration and representation and our planning and discussions of the theme also became integral to the exhibition.
Click here to see a large fully readable version of 'A map of Numerex House'
I was interested in creating a map of the location the piece would be shown in- an empty office at the top of a 1960's tower block, Prestamex House, complete with carpet squares on the floor, polystyrene squares on the ceiling and dangling electrics…Unlike many of my other maps, I couldn't find much historical information about the building or even what companies had once worked there. Which left me with a dilemma and a challenge.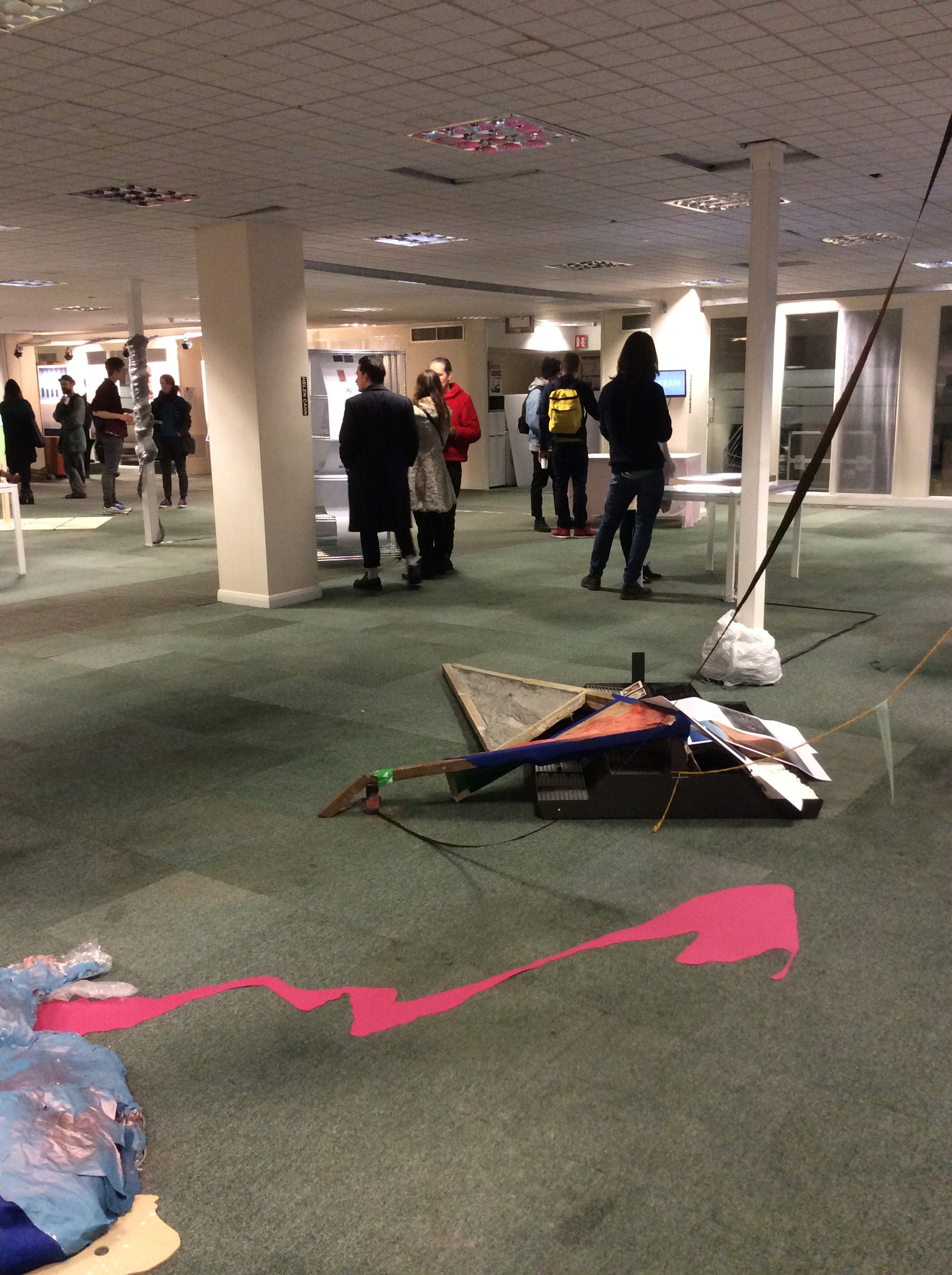 When I first left university, I spent a few years supporting myself by temping in a variety of office jobs in places just like Prestamex House. I decided to use those experiences and map the space by documenting the 'theatre of the office' rather than the just the physical. In my piece 'Numerex House', a fictional company occupies the location. Every element of the room corresponds with a character, symbolised by its own movements, drives, personality and current and past interactions with other parts of the room and other characters in the room.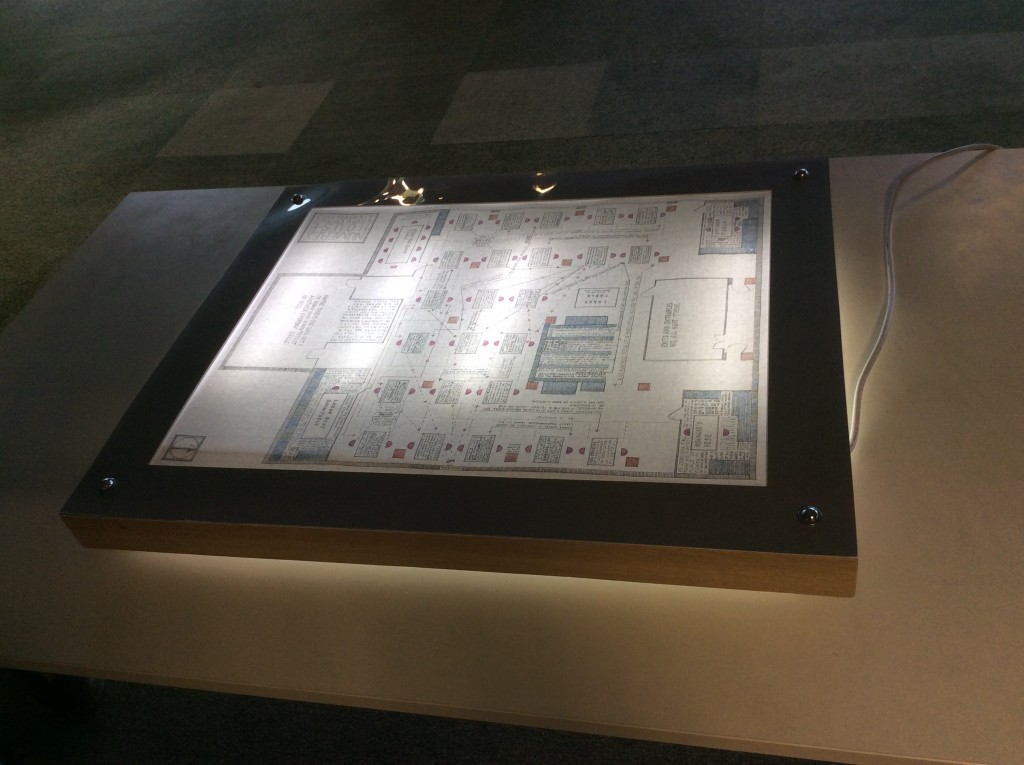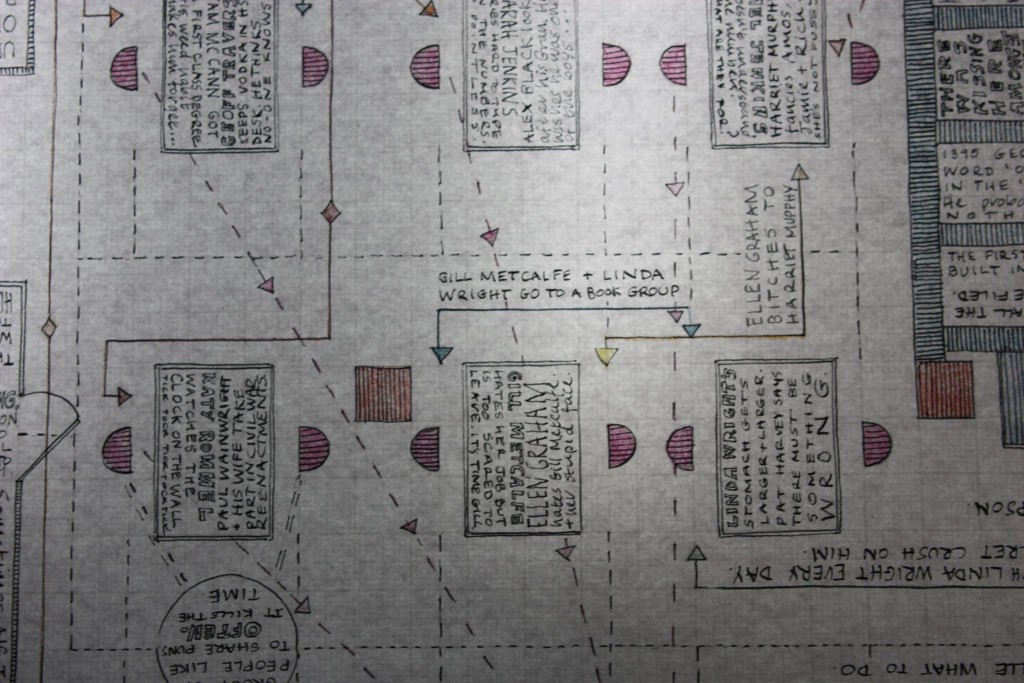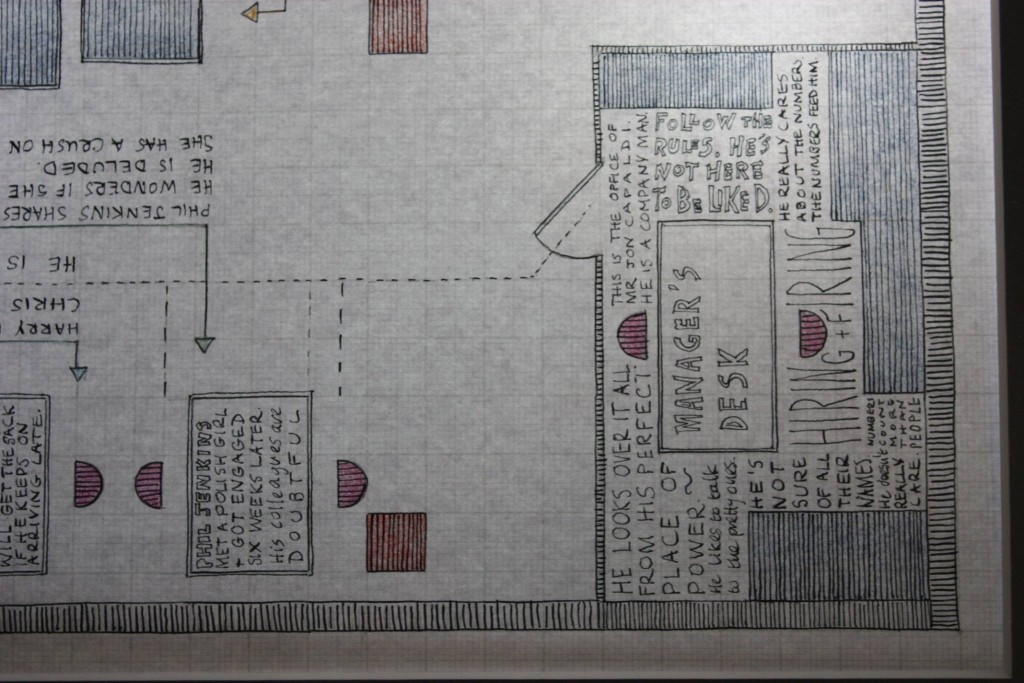 Inspired by architectural blue prints, the piece was hand drawn in ink on graph paper and made to be placed flat on a table so the viewer could walk round it. During the exhibition, the viewer needed to relate the map of the space (some of which was fictional) to the reality of the space itself and in turn, to the virtual expression of the space documented in the various forms online.
The exhibition has been documented here with information about the artists, interviews with the curators and links to the virtual space and spybot footage.